Etsprit supplies metal nameplates and company signs in any desired quantity to give your company a professional and contemporary look. Etsprit has many years of experience in the field of tailor-made etched nameplates for various industries.
Fill in the form below and we will contact you as soon as possible.
Nameplates are weather resistant
Chemical etching ensures that the nameplates are durable, strong, widely applicable, weather-resistant and extremely suitable as rating plates for, for example, industry and machine construction. Etsprit nameplates are resistant to high-pressure cleaning methods or the use of chemical cleaning agents. This means Etsprit nameplates and rating plates can be used both indoors and outdoors. The plates are available in stainless steel, brass and copper. Logos, fonts and colours, whatever you want, Etsprit delivers quality!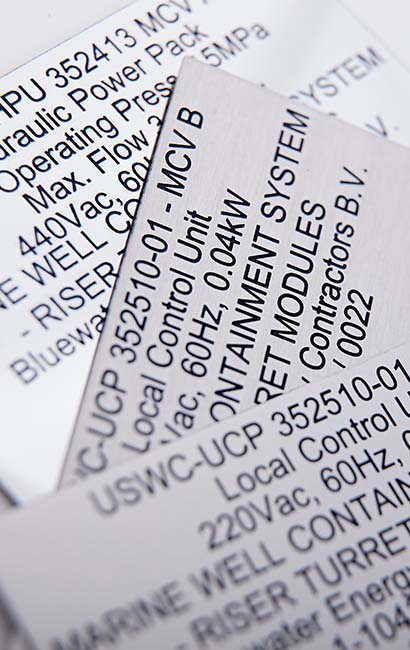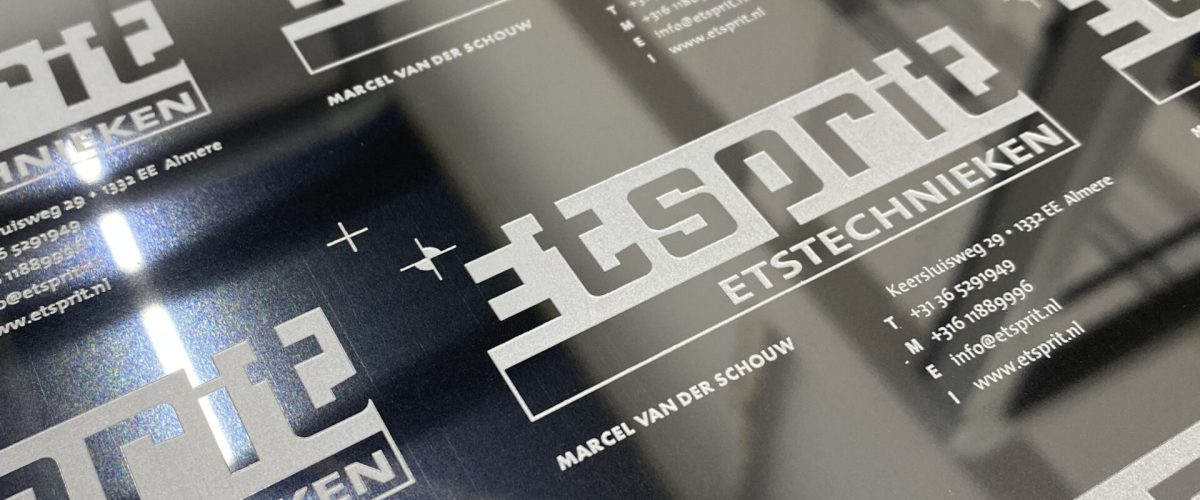 Een greep uit ons werk
Voorbeelden van door Etsprit geëtste naam- en typeplaten
Would you like to have your nameplates made at Etsprit?
At Etsprit, high quality, expertise, a personal approach and appreciation for technology are highly regarded. High quality, expertise, a personal approach and appreciation for technology are deemed of paramount importance at Etsprit. You can expect the highest quality of products etched by Etsprit. In addition, Etsprit accepts all types of orders, ranging from very small to extremely large! Etsprit further guarantees fast delivery in accordance with the agreements made and offers an excellent price/quality ratio! Etsprit have been the experts in chemical etching for over 21 years.
Request a quote now!