Are you interested in the various steps of chemical etching and would you like to use our expertise for your company? Etsprit shares the step-by-step plan of chemical etching with you, so you can familiarise yourself with the chemical etching process and determine whether this is interesting for your company.
Fill in the form below and we will contact you as soon as possible.
What is chemical etching?
Chemical etching, also called chemical milling, is a processing technique in which a stainless steel surface is treated with an acidic agent. The acidic agent comes into contact with the surface and a chemical reaction occurs. The result of this reaction causes part of the surface to dissolve. This is comparable to a corrosion process, only now in a controlled form. That is why chemical etching or chemical milling is sometimes also referred to as chemical engraving. Different materials can be used for chemical milling, such as stainless steel, brass, copper, new silver, zinc and much more.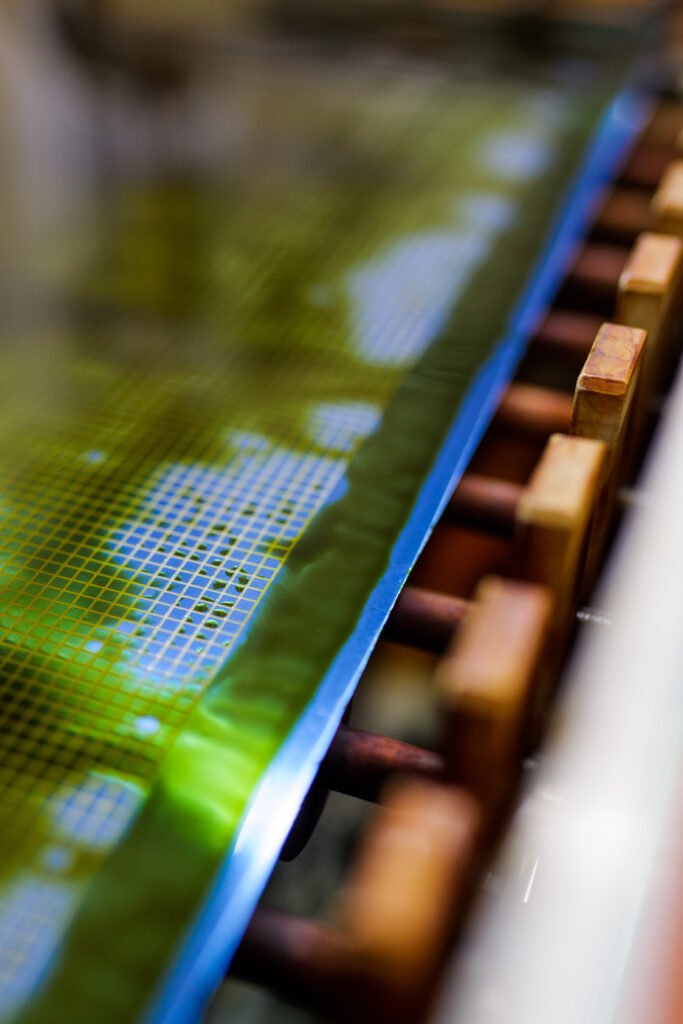 What is electrochemical marking?
Electrochemical marking, also known as electrochemical etching, is widely used for coding on flat and curved objects. Examples include numbering, QR and barcodes, security marking, quality control or traceability characteristics, as well as measuring strips or volume indicators in cooking pots. Cooking pots in industrial kitchens in the catering industry, for example, are electrochemically marked.
What is the process behind chemical etching?
The first step of chemical etching is to prepare the films to be used. These will be etched in.
Next, the metal plates are cut, degreased and pickled, after which a dry film is applied on both sides by means of screen printing.
The printed plate is exposed, developed, rinsed and dried, after which it will be etched on one side or both sides by means of a spray system. There are several options in chemical etching:
Single-sided etching
Double-sided etching
A combination of one-sided and two-sided etching
Deep etching, so the plates can be inlaid (= apply colour)
You can choose to apply colour by means of two-component ink. This is entirely optional, but comes recommended for certain products such as safety signs and signposting. The etched products can be machined mechanically, Etsprit offers punching, laser cutting, shearing and stud welding, for instance. Etsprit also carries out installation work for products that have been etched at Etsprit. Chemical etching is a highly accurate process, making it possible to make parts ranging in size from 0.0005 to 0.060. This means precision parts can be made with unparalleled accuracy! Finally, the previously applied temporary protective layer can be removed.